"Hello, this is Emma"
Known as Emma WhispersRed or Emma Smith.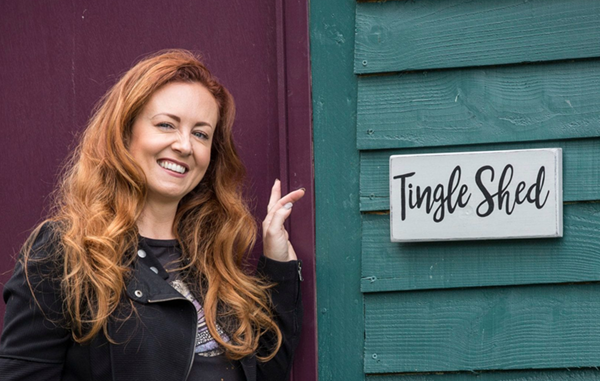 About Me
I was born in Lancaster by the northwest coast of England and moved to London aged 18. I live with my Husband, two Children, two Dogs and three cats amongst fields just outside the chaos of the city. I am an ASMR content creator on YouTube and film my videos in a soundproof shed in my garden. The 'Tingle Shed'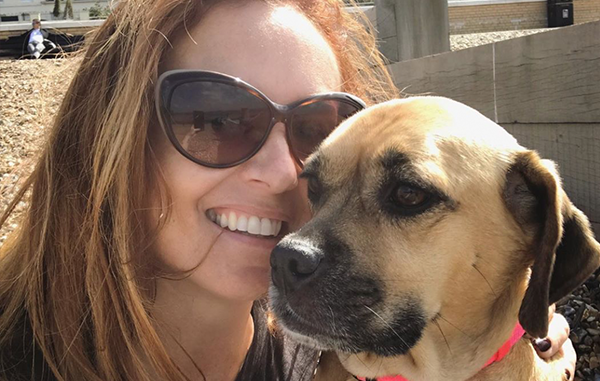 The Tingles
This lovely feeling has been a part of my life for as long as I can remember. As a child I was sensitive, introverted and definitely a daydreamer. Over time the tingles became a soothing tool, something dear to me and just a part of my normal sensory experience. From daydreaming in class to falling asleep listening to sounds from downstairs, it was a comforting sensation and I felt very lucky to have it.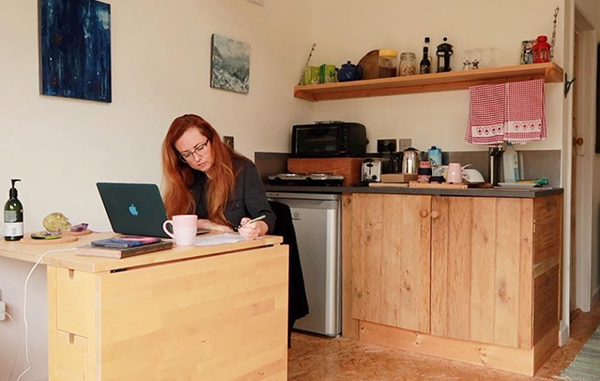 The Golden Feeling
I did over time try to explain it to others in my life but was often met with blank looks halfway through the first sentence. A feeling without a name is was very hard to explain so I didn't talk about it very much. Later though I found that my younger Brother experiences it. He named it 'The Golden Feeling' a perfect description.
Being a content creator myself wasn't something I ever expected to be. I was in awe of anyone who had the courage to be on YouTube and never thought I'd have the confidence, the skills or the voice. However, there was a meet up happening, the first ever in June 2013 at the YouTube Space in London. Organised by Ilse Blansert (TheWaterwhispers) and her partner Chris. It was open to all UK asmrtists. I really wanted to go and in order to connect with everyone I very tentatively started a channel. I filmed something very quickly using a tablet and the name Emma WhispersRed ASMR came up but any would have done! Scary isn't a strong enough word but I felt it had to be done to be present at this momentous event. It was momentous too, I'll never forget what it was like to have a face to face conversation about ASMR that went on longer than a few words. My confidence, skills and enjoyment grew steadily with the channel. There is so much more to give and to learn but the encouragement I receive is immense and for that I will be eternally grateful. ASMR has changed my life, it has given me confidence and self worth and the courage to be authentic. If I can give any level of comfort, love or kindness to others in return then my hand is up and always will be.
If you are interested in learning more from me about the lovely world of ASMR & my experiences please see my Vlog channel or visit me on social media 'Emma WhispersRed'
If you would like to know more about me, here is my 'Draw My Life' video.
Draw My Life by Emma WhispersRed
In November 2012 whilst searching for 'relaxation videos' on YouTube I eventually stumbled across a sweet blonde lady with a Russian accent talking about ASMR tingles her name is Maria (aka Gentlewhispering) I soon realised she was talking about the feeling I had experienced all my life and from that moment everything changed for me. Through further searching I discovered a whole community of people from all over the world talking about this lovely feeling – it was a truly exciting and enlightening time. I came across so many more content creators too and went about discovering my favourite voices and triggers.
After 6 months of viewing ASMR videos before bed I was sleeping better than I had in a long time. I was able to trigger this feeling for myself before falling asleep which helped to clear my mind of it's 'things I really must do but can't right now, however I'm still going to lay awake thinking about them' list. In April 2014 excited to be more involved, I decided to create a UK ASMR community by starting the Facebook group 'ASMR UK' now 'ASMR UK & Ireland'. A place to arrange meet-ups discuss research happening in the UK, share videos etc.. It was a great way to connect to other people with the same experiences.